Saint Raphael, the Archangel
Feast Day 29 September, Patron of travelers, nurses & happy meetings
Index
List of Prayers to the Saints
Glorious Saint Raphael, messenger of God,
chosen to lead your faithful servant Tobias on his
travels to confront and defeat evil, I ask God that
you may protect me from the evils of this life, and
that I remain always under the mantle of your protection.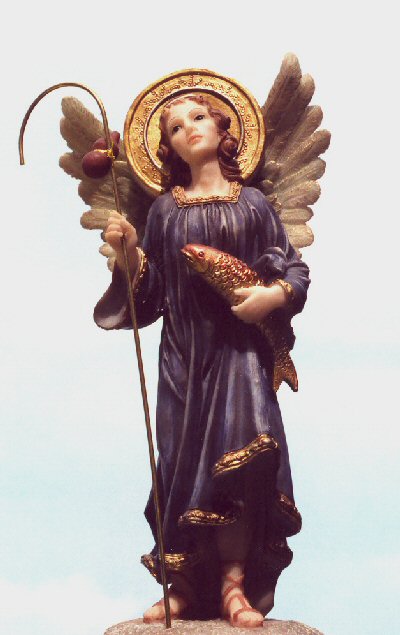 Be my companion through life, inspire me to do
what is right and lead me to the happiness which
is love for God.  Heal the infirmities of my soul and
the ills that afflict my body.  Remove the scales of
my own interest from my eyes which blind me
from seeing the work you have created me to accomplish.

I pray that when my journey on earth is completed,
I may enjoy your presence, heavenly guide,
in the glory of God the Father, Christ His son,
and the Holy Spirit, Amen. (Mention your petition)

Saint Raphael, pray for me.