The March For Life
A Picture Story - 2019
Opposing the Supreme Court decision on January 22, 1973 to legalize abortion on demand.
Home Page
To Picture Story

A week before the March For Life, the Washington Area suffered its first winter storm, the snow had just melted but there were reports that more was coming. The morning was cloudy, but soon the clouds parted and the sun gave warmth to the marchers, some of whom had traveled many miles and represented many organizations. They were all united by one conviction that abortion resulted in the death of an unborn person. The rally before the march heard comments by President Trump who addressed them. Their presence showed opposed the Supreme Court's decision that has allowed more than 1 million unborn babies to be murdered in the United States of America alone each year. Let us ask the Good Lord for courage and his strength to turn this decision around.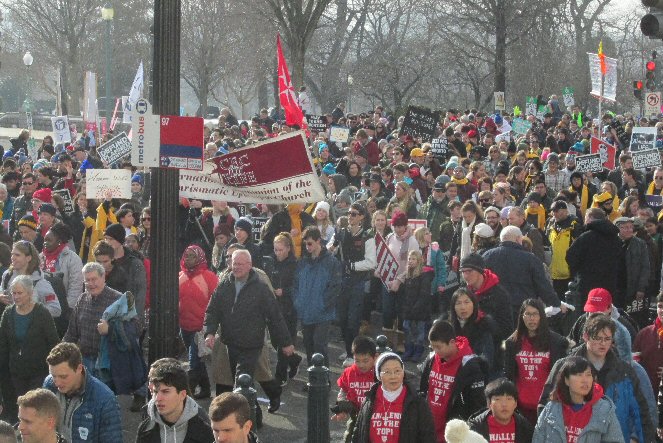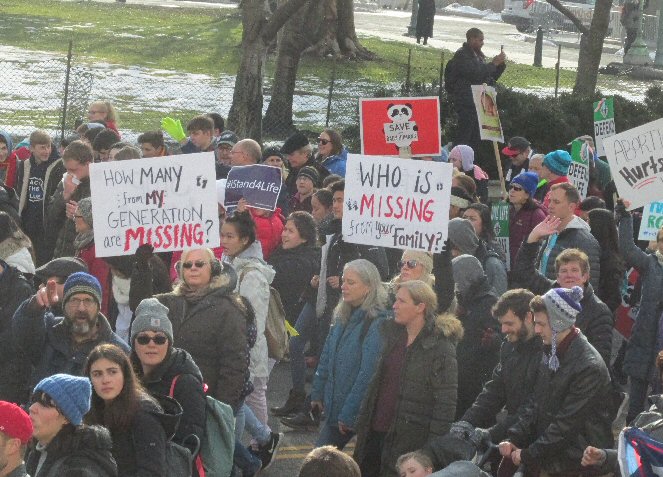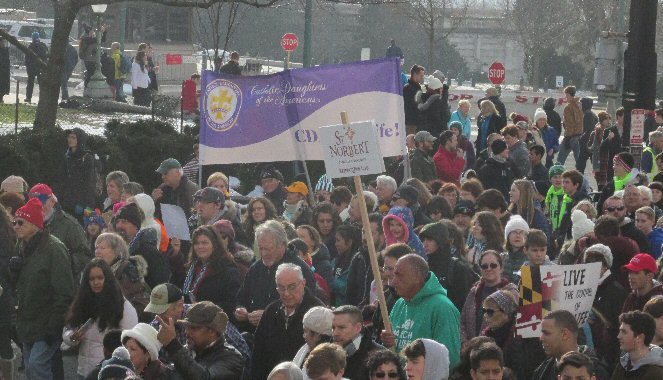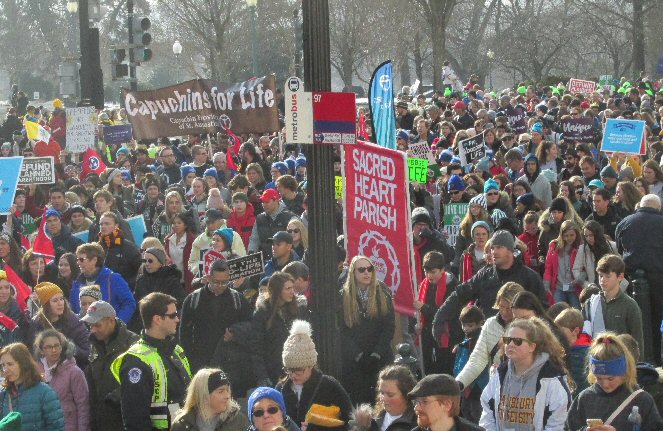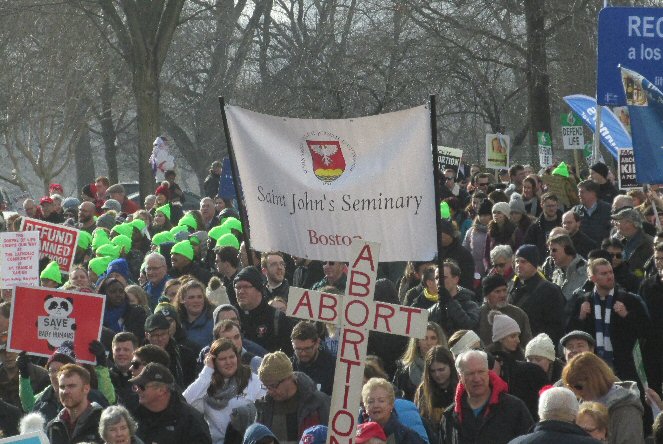 A.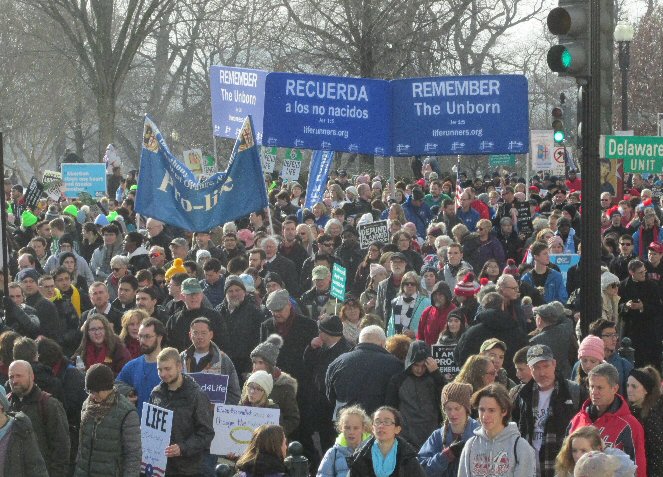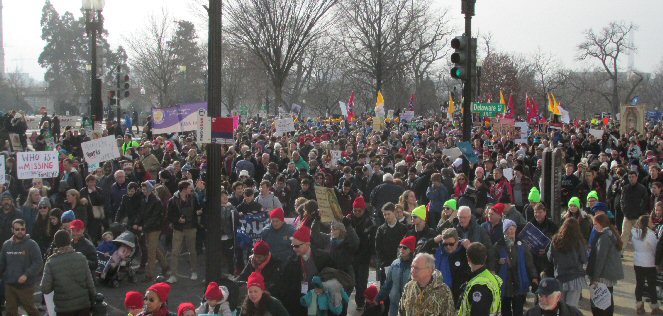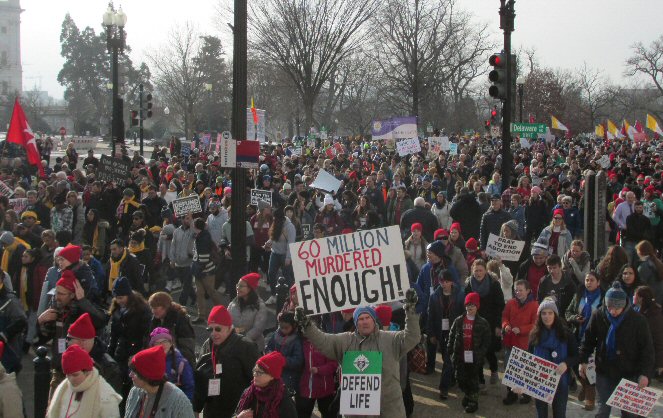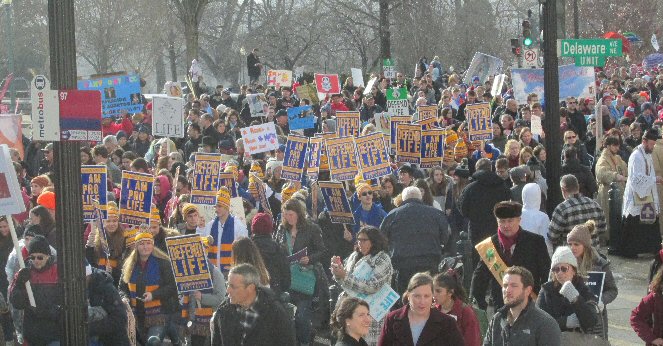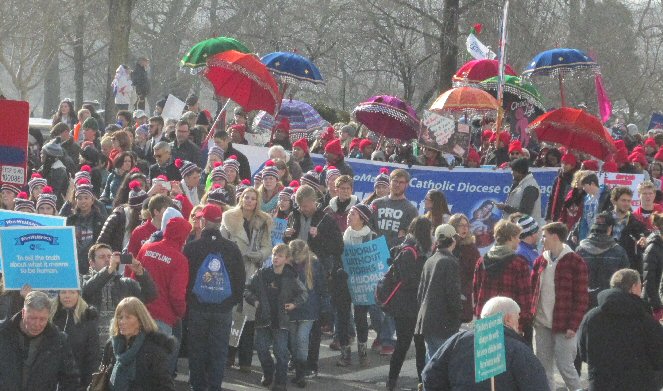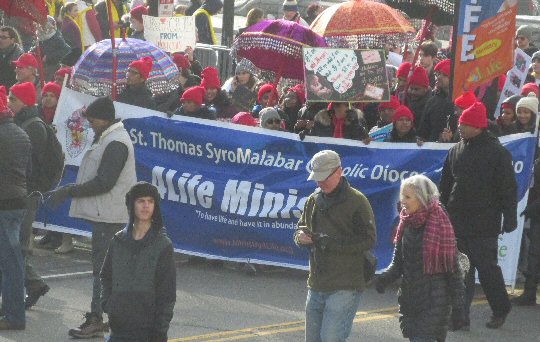 B.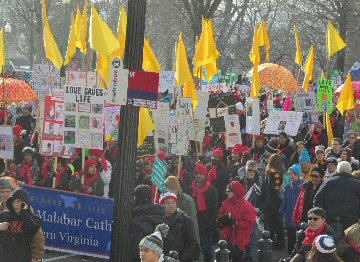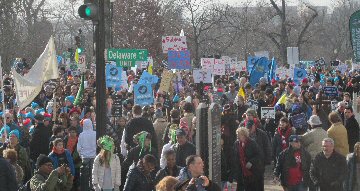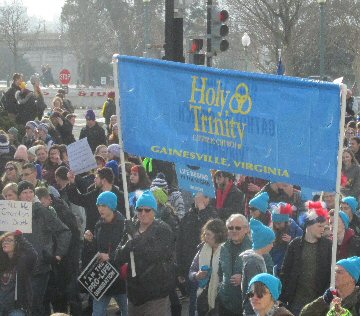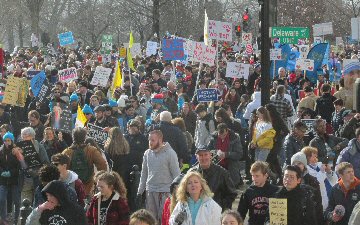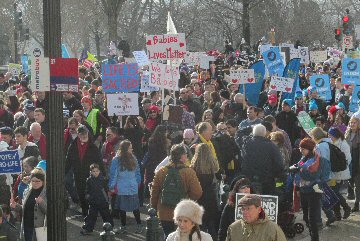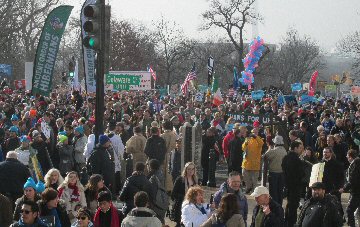 C.
D.
More Coming

D. More Coming