Luke 18:1-8
Pray Always
by Rev. Steven G. Oetjen
Reprinted with permission of "The Arlington Catholic Herald"
Home Page
To Sunday Gospel Reflections Index
Written to explain that
Christ came to save everyone.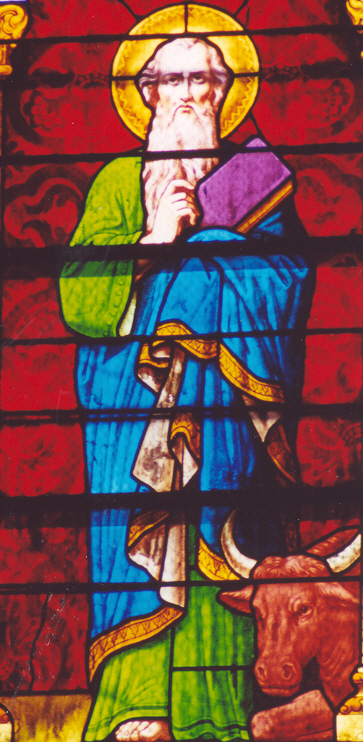 Jesus told his disciples a parable about the necessity for them to pray always without becoming weary. He said, "There was a judge in a certain town who neither feared God nor respected any human being. And a widow in that town used to come to him and say, 'Render a just decision for me against my adversary.' For a long time the judge was unwilling, but eventually he thought, 'While it is true that I neither fear God nor respect any human being, because this widow keeps bothering me I shall deliver a just decision for her lest she finally come and strike me.'" The Lord said, "Pay attention to what the dishonest judge says. Will not God then secure the rights of his chosen ones who call out to him day and night? Will he be slow to answer them? I tell you, he will see to it that justice is done for them speedily. But when the Son of Man comes, will he find faith on earth?"
The Gospels contain many parables, and usually the Evangelists simply record Our Lord's words and leave it at that. Today we have one of those privileged exceptions. St. Luke records not only the parable that came from Our Lord's lips, but he also tells us what it is about.
He writes, "Jesus told his disciples a parable about the necessity for them to pray always without becoming weary." We don't need to guess at what the parable of the unjust judge and the persistent widow means. thanks to St. Luke, we already know what it's about before we even read it.
If it were easy to persevere in prayer, we wouldn't need this parable. We wouldn't need to be told of the necessity of praying always without growing weary if we just naturally and easily found ourselves praying persistently. But it is difficult to do this. Prayer, a seemingly simple activity, is hard to persevere in. Consider just some of the obstacles that make it difficult.
First of all, maybe we don't think to pray much at all because we have so many other things on our minds. Hopefully today's Gospel dispels that false notion. St. Luke says that the parable is about the 'necessity' for us 'to pray always.' Prayer is not just a good idea, it is a necessity.
Next, even if we do think about praying and we want to pray, it can be difficult to find time for it. If it really is a necessity in the Christian life, then we need to make time. There are certain practical steps that are helpful here, such as carving out time in the day and planning how we will set aside anything that might distract us during that time. Set aside the phone and other electronics and find a quiet place - best of all, a church were the Blessed Sacrament is reposed.
Those difficulties - understanding the importance of prayer, having the will to do it, having the time and place - are crucial ones to overcome, but they are also the easier ones. Once we have all of that in place, the real challenges start. These are the difficulties of persevering.
We don't know what to pray for, we don't know what to say. No words come to mind. Or we find ourselves to distracted that we can't string two thoughts together in the Lord's presence. Or our minds wander uncontrollably. We might have started a habit of prayer and felt really good about it, but as time goes on the enthusiasm wanes. We don't feel all "holy" and 'pious' anymore, just rather bored with the whole prayer thing. After a while, all sorts of doubts can plague us. What good is this time I'm spending in prayer, when I could be doing all sorts of other things? Does God even hear my prayers? Does he care?
It is precisely in these times of difficulty that we need to remember the necessity of praying always without ceasing. Perseverance in prayer is when our prayer really bears the greatest fruit, even if we cannot see or feel that fruit. Perseverance is prayer really stretches our faith. Do we believe that prayer is efficacious and necessary simply because it makes us feel good when we do it, or because Our Lord has told us so?
The senses and emotions may perceive nothing, but the mind that is illumined by faith knows with certainty that its prayer is heard by God, because God has told us so, and God is trustworthy.
And perseverance is prayer does more than stretch our faith. It can also stretch our hope and our love as well. A woman named Proba once sought the advice of St. Augustine because when was struggling with certain doubts about prayer. Why do we bother with prayer, if God already knows what we need before we ask him? In response, St. Augustine wrote that God asks us to pray not to learn what our needs are, but he "wants us rather to exercise our desire through our prayers, so that we may be able to receive what he is preparing to give us . . . The deeper our faith, the stronger our hope, the greater our desire, the larger will be our capacity to receive that gift, which is very great indeed . . . The more fervent the desire, the more worthy will be its fruit. When the Apostle tells us: Pray without ceasing, he means this: Desire unceasingly that life of happiness which is nothing if not eternal, and ask it of him who alone is able to give it."