The Diary
by Rev. Albert F. Ernst O.S.F.S.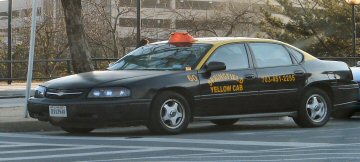 Some years ago a young lady, gaily dressed and painted too, hailed a taxi along Fifth Avenue in New York. She was in a hectic hurry to make an appointment at a beauty shop. In her haste, she left in the cab a little crimson-colored diary. The taxi driver did not notice it until some hours later. Curious, he opened the perfumed volume to find a name and address. He read some of the entries for the previous week: Monday, 2:00 P.M. – manicure; 3:00 P.M. – dressmaker; 6:00 P.M. – tea at Smith's; Tuesday, 9:00 A.M. – hairdresser; 11:00 A.M. – milliner (my hat is too tight, hair does not hold in place), 12:00 moon – continental Hotel; 3:00 P.M. – golf; Wednesday, 10:00 A.M. – fitting at dressmaker's; 11:00 the Biddle's are coming to lunch with us; 3:00 P.M. take Toodles to the veterinarian, poor thing acts strange; 8:00 P.M. – opera; Thursday, 10:00 A.M. – paid a few bills; 11:00 A.M. – did some shopping; 3:00 P.M. – country club; 8:00 P.M. – movie; Friday, 10:00 A.M. – breakfast at the restaurant; 2:00 P.M. – dressmaker changed the design of my dress; 3:00 P.M. – tennis; 6:00 P.M. – permanent; Evening – party; Saturday, 10:00 A.M. – phoned about the hat because it was too tight; 11:00 A.M. dentist; 12:00 P.M. – lunch at Smith's; 5:00 P.M. – dinner with Jane; 9:00 P.M. – show.
What a record for one week. Seven days without a single mention of God? Seven days without one date with Almighty God. Seven days with twenty-four hours in each day, and not one hour set apart for the soul. Appointments with the dressmaker, the beauty shop, the milliner, the stores, the country club, but not one mention of Church or of the confessional or the communion rail. In all justice one might call that a wasted week.
Now look into your own diary, you don't have one! Oh, yes, everyone of you is keeping a diary. Perhaps you do not have a bound book with pages and lines and days and hours, whenever you place your appointments, but every one of you, nevertheless, is keeping a diary; namely, a record of every moment and how you spend it. Go over that record for the past week. Better still, since it is very close to the end of the year, go over it for the past year. What do you find there? How many appointments have you had with God? Going to Mass every Sunday and Holy Day of Obligation is nothing to brag about. It is the minimum. It is what you must do so that you will not be committing a mortal sin. How many hours have you spent uselessly, as far as your soul is concerned. Talk to your record book. Dear diary, what do you have to tell about this past year?
I repeat, whether or not you write in a book every day, you are keeping a diary. We are all keeping diaries. The chronicle, the story, the minute by minute account of our life is being written in the book of life – God's diary and ours. What did you write this past year? Suppose the journal were read aloud. What would we hear about you? Would it be an empty account like that of the young lady with the little red book? Would the story of your life be the story of empty, worldly, selfish, wasteful hours and days and weeks. Is yours perhaps worse still – a log book of sins, omissions and failures. How many hours have you given to God? Count them up. Fifty-two Sundays and then the Holy Days of Obligation in one year. Perhaps sixty hours out of a possible eight-thousand-seven-hundred-six. Do you think God is satisfied?
Answer that question yourself. Look into your diary for the year. Study it, learn from it and you will be better able to keep a more fitting day-book for the year ahead. What are the things you would like to change? What dates, what days, would you like to erase from the past year? See that such do not find their way into the book for the year ahead. What would you like to scratch out, blot out and tear out from the chapter of your life that will end in a few days? What would you like to have had written there? On New Years' Day, a new diary will be handed to you fresh and inviting. What are you going to write in it from that day on? Here are a few suggestions.
Mark down for this year, right now, the hour of Sunday Mass, an appointment you will keep faithfully and punctually not five or ten minutes late, or even later, but on time. Courtesy demands that. This is a definite and frequent fault of many of our parishioners. It is a weakness of our parish.
Mark down when you will receive the sacrament of Confession, not in four months or eight or much longer as we hear so often in Christmas Confessions. When will you receive Holy Communion? These are all important dates with God.
In your diary for the new year note the time for Forty Hours devotion, the St. Jude novena, and special Holy Week services. Note the hour and day for the meeting of the Altar and Rosary Society and Men's Club. Go there not with the intention of stirring up trouble but to do something worthwhile and carry out the wishes of God.
With frequent regularity, make it very definite as to day and hour. Jot down some minutes given to the reading of things Catholic, especially authentic writings of our Holy Father the Pope.
In your plan of the New Year set aside time to visit the sick. I recommend this for women and young ladies but especially for men. How many minutes have you spent last year calling on someone who is shut in or sick? Exactly how many? I say especially for men because we men fail to realize how happy we make children, women and other men when we are thoughtful enough and kind enough to visit them in a hospital or at home. Truly the happiness we bring is unbelievable. Here we can learn a lot from Fr. McCarthy. Often he went beyond his endurance to visit, encourage and console the sick. Doing that in the coming year will make it a really happy one.
Set aside the first and last moments of the day, every day, for a thought of God, or even one weekday Mass. Attend our adult lecture series. Help us with our CCD Program. Assist us with the work that has to be done about the church and school as the parishioners did eight or ten years ago when it was, "their" Church, "their" school, not just a church and a school as it is to so many now.
May our diary for this new year not be as empty as that of the young lady who left her prayer-less, church-less, God-less day book in the taxi. May this New Year rather be filled with daily appointments with God, who in another few days will give you a brand new diary, a brand new year with three-hundred-sixty-five days, each day having twenty-four hours and each hour having sixty important minutes. This very hour, resolve sanely and sensibly, yet decisively that this year will have plenty of appointments with God. That, I assure you, will make it a positively happy New Year. That, dear friends, is my sincere and heartfelt wish to all of you.