Saint Bernadette
Feast Day 19 April
by A.B., a high school student in Northern Virginia
Index of Saints By Students
Home Page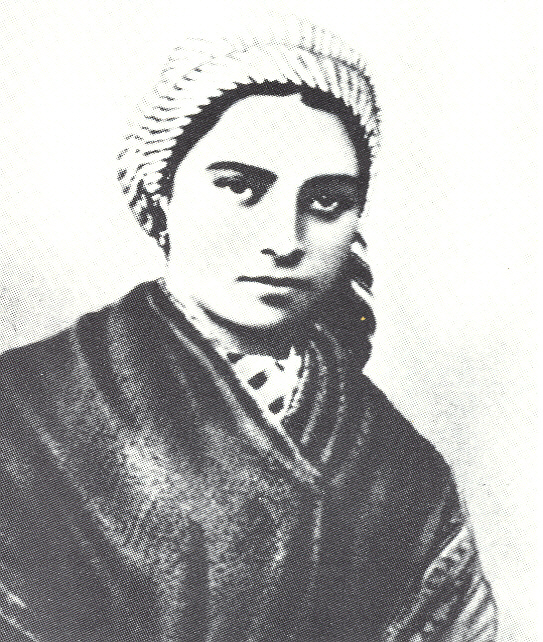 Marie Bernadene Soubirous was born on January 7th, 1844 in the village of Lourdes, France. The eldest in a family of six, her father was a miller by trade. Marie was known to the family and neighbors by the pet name of Bernadette. She was a tiny person, with chestnut hair and soft brown eyes who was notably good, obedient and kind to her siblings. But upon occasion, her a merry disposition could give way to a quick tongue and a certain stubborness. Bernadette was afflicted with asthma which often confined her to her home. This illness prevented her from attending school regularly which meant she did not learn to read or write or receive her First Communion.
When Bernadette was thirteen, she went to stay with a family in Bartres so she could regain her health and attend school. Things went well until the local curč left to join a monastery and the new family put her to work tending their sheep. Her instruction did not go well because the catechism from which Bernadette studied was written in French and she could only speak the local dialect. One morning at the age of fourteen, Bernadette returned home determined to enter school along with the beginners to prepare for First Communion.
Meanwhile, the Soubirous family was slowly sinking into poverty. They were reduced to living in a wretched hovel called "the dungeon" which had once been a jail. In spite of vermin and a manure heap in the yard, the mother kept the family meticulously tidy and clean while her father was just barely able to feed them by doing odd jobs.
On February 11th in 1858, as Bernadette was collecting firewood near a shallow river, she saw a vision of a very young and beautiful girl surrounded by light. She was "wearing a white dress reaching down to her feet, gathered very high at the neck by a hem from which hung a white cord. The sash of the dress was blue and hung down below her knees."
On eighteen occasions Bernadette saw the beautiful lady, who made various requests of Bernadette, pointing out an unknown spring of water and asking her to pray and do penance. The lady eventually identified herself as the Virgin Mary under the title of "The Immaculate Conception." The lady told three secrets to Bernadette and even taught her a prayer for herself alone. She asked her to do penance for sinners and promised that although she would not be happy in this life, she would certainly be so in heaven.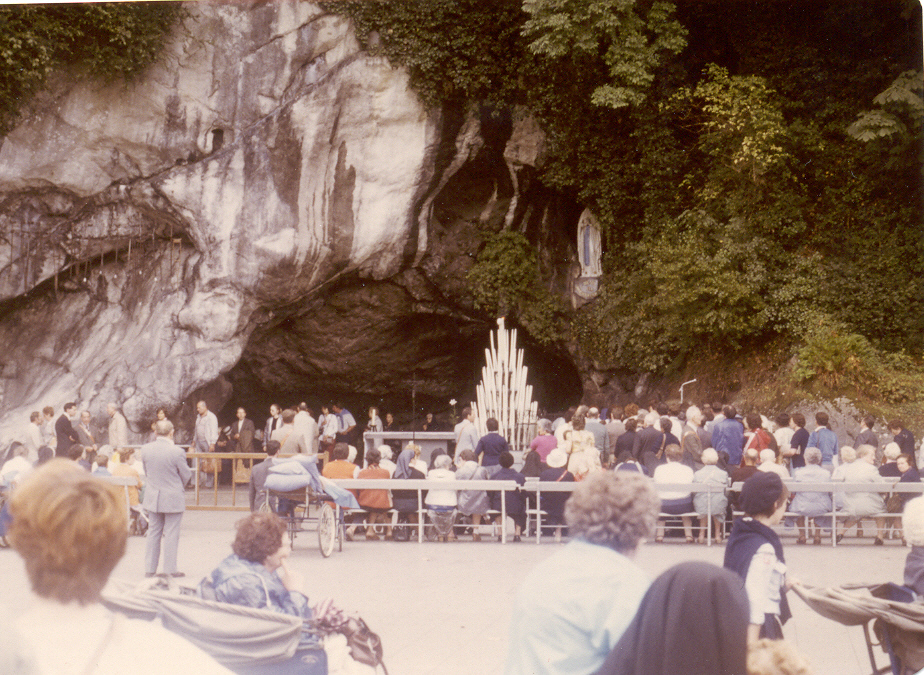 The apparitions and the popular excitement which accompanied them did eventually have some effect in relieving the destitution of the Soubirous family, for people interested themselves to find work for the father. As for Bernadette, apart from the spiritual consolation of these visions which ended after several months, she suffered embarrassment from the ceaseless and indiscreet questionings. People wanted her to tell the three secrets the Lady had given her. She was constantly offered money and asked to bless people and those who were sick. Some even tried to cut pieces from her dress.
To find peace, she asked to enter the novitiate of the Sisters of Charity of Nevers, but while there, she became extremely ill and was often completely bedridden. Once she replied to a person who asked her what she was doing in bed all the time, "I am doing my job." "And what is your job?" "Being ill." Bernadette died at the age of thirty-five on April 16th 1879. She was canonized as a saint in heaven by pope Pius XI on December 8th 1933.
By the time Bernadette died, Lourdes was a world famous shrine whose apparitions were approved by the Holy See and frequented by hundreds of thousands of people who invoked Mary under the title of Our Lady of Lourdes. There were cures of wracked and deformed bodies, troubled hearts and souls. Bernadette's work was to love, to pray, and remain hidden, and to wait for the day when she would see her beloved Lord and her beautiful Lady face to face. St. Bernadette took no part in these developments. It was not for her visions that she was canonized. It was the manner of her humble response to them, for her humble simplicity, her religious trust in God and her heroic enduring of the sufferings of her life.
Index of Saints By Students
Home Page
Top