Luke 6:17, 20-26
Blessed Are the Poor by Rev. Jack Peterson
Reprinted with permission of "The Arlington Catholic Herald"
Home Page
To Sunday Gospel Reflections Index
Written to explain that
Christ came to save everyone.
Jesus came down with the Twelve and stood on a stretch of level ground with a great crowd of his disciples and a large number of the people from all Judea and Jerusalem and the coastal region of Tyre and Sidon. And raising his eyes toward his disciples he said: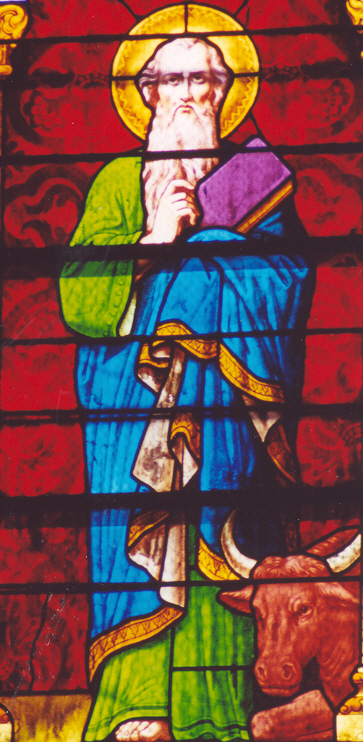 "Blessed are you who are poor, for the kingdom of God is yours.
Blessed are you who are now hungry, for you will be satisfied.
Blessed are you who are now weeping, for you will laugh.
Blessed are you when people hate you, and when they exclude and insult you, and denounce your name as evil on account of the Son of Man.
Rejoice and leap for joy on that day! Behold, your reward will be great in heaven. For their ancestors treated the prophets in the same way.
But woe to you who are rich, for you have received your consolation.
Woe to you who are filled now, for you will be hungry.
Woe to you who laugh now, for you will be hungry.
Woe to you when all speak well of you, for their ancestors treated the false prophets in this way."
God offers a veritable feast from the table of His Word this Sunday. He provides the opportunity to be nourished with our prayerful reflection upon the beatitudes as recounted in St. Luke's Gospel. It is not possible in this reflection to describe each course in this sumptuous meal, so I will address the first course, "Blessed are you who are poor, for the kingdom of God is yours."
The poor are unable to throw money at their problems to make them go away or to medicate their pain with an abundance of pleasures. As a result, they are more likely to turn to God and recognize their profound need for Him. This recognition of our dependence upon God is a great blessing.
Those who are poor are less likely to be distracted by material things that clutter our lives and keep us from focusing on what is truly important, like God's love, family life and the service of our neighbor. This freedom that often results from poverty leads to happiness.
Being poor helps a person to understand those who suffer in similar and different ways around them and motivates them to offer whatever help they can, This generosity pleases God greatly. Jesus' praise of the widow in the temple makes it clear that the poor can be generous and that God delights in such generosity.
The poor are more likely to be dependent upon others for their daily sustenance, like extended family or members of a local church. This need for help easily translates into a keen awareness of our need for God, the Giver of all good gifts. This profound awareness that we are not the masters of the universe is a great blessing because it forces us to turn regularly to the source of life and goodness, God himself. A person who does so "is like a tree planted beside the waters that stretches out its roots to the stream" (Jer 17:7).
While it is certainly possible to be materially poor and not turn to God in faith, those who are poor are in a condition that lends to seeing the radical need that every human being has for God. They are never far from believing in God's infinite goodness and love. In that way, the poor are truly blessed and the kingdom of God is theirs.
Please consider a tax deductible gift to support this web site.
Home Page
Top
To Sunday Gospel Reflections Index