Luke 18:1-8
'If You are Baptized then You're a Missionary'
by Stanley J. Krempa
Reprinted with permission of "The Arlington Catholic Herald"
Home Page
To Sunday Gospel Reflections Index
Written to explain that
Christ came to save everyone.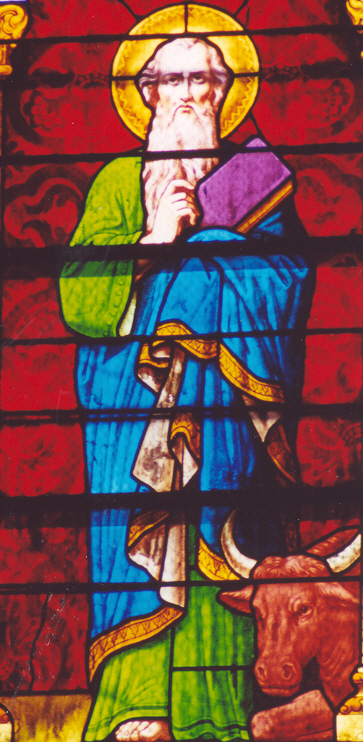 Jesus told his disciples a parable about the necessity for them to pray always without becoming weary. He said, "There was a judge in a certain town who neither feared God nor respected any human being. And a widow in that town used to come to him and say, 'Render a just decision for me against my adversary.' For a long time the judge was unwilling, but eventually he thought, 'While it is true that I neither fear God nor respect any human being, because this widow keeps bothering me I shall deliver a just decision for her lest she finally come and strike me.'" The Lord said, "Pay attention to what the dishonest judge says. Will not God then secure the rights of his chosen ones who call out to him day and night? Will he be slow to answer them? I tell you, he will see to it that justice is done for them speedily. But when the Son of Man comes, will he find faith on earth?"
"If you are baptized, then you're a missionary." So goes one of the announcements on the Eternal Word Television Network. To be baptized into the church is not just to become a member but to become part of the church's life and mission.
Oct. 23 is World Mission Sunday. Years ago, most Catholics were very "mission minded." When I was young, we seemed to do lots of things "for the missions." We collected canceled stamps, we "ransomed" pagan babies. We read accounts of the daily life of missionaries. We had bake sales, clothing drives, Lenten coin cards or mite boxes — all for the missions. Sometimes, we would receive a visit from a missionary who would tell us fascinating tales from exotic mission lands.
The work of missionaries has been hugely successful. Not only do native clergy and bishops now abound, but former missionary lands are now sending priests to us. It is not at all unusual to find priests from Africa, India or South America as administrators and pastors of parishes here in the United States.
Missionary work continues in the church today. Christianity is still the fastest growing religion in the world (followed by a close second in Islam). Today, lay people are joining priests, sisters and brothers in the mission work of the church. But, we must admit that in the past 50 years, a great deal of energy has been spent more on internal church issues rather than on outreach to the world.
We are called by the Lord to spread the Gospel to the ends of the earth. This is the permanent mission of the church. Most of us cannot physically travel to pagan lands, but as with those who held up Moses' hands during the battle, we can support our missionaries today both materially and spiritually in prayer.
A missionary church is a young church, a vital church, a church whose greatest days are ahead of it. But we must be persistent in spreading the Gospel as the petitioner Jesus describes in today's Gospel and with the same perseverance to which St. Paul calls us in today's second reading.
There is a story of a shoe salesmen sent to open a market in Africa. He called the home office in despair after his arrival. He said that he couldn't sell any shoes there because everyone walks around barefoot. He was called home. His successor called the home office with great enthusiasm. He saw a great opportunity to sell shoes because nobody wore any.
When we read about conversions to other religions in different places around the world, we should focus on the openness of these converts to faith and to God. That provides us with a great opportunity to speak to them of Jesus Christ.
It is a terrible fact that many missionaries are in danger of persecution and even death today. We must acknowledge their courage with our support and with our prayer. Sometimes, we might become exhausted by "donor fatigue" when we are asked to support a number of various worthy causes. But we are a big church in a big world. When we feel exhausted by giving, let us remember the missionary men and women, far from home, in a foreign land, working every day to spread the Gospel.
We should also remember that the United States was once a mission land with the faith brought here by the French Jesuits and the Spanish Franciscans supported in large part by the Catholics of Europe. An untold story is also the role of pioneer women religious from Europe in settling the Western part of our country with schools and hospitals.
The missionary impulse is a central part of the church's life. We have benefited from the waves of missionary activity that reached our shores. Now it is time for us to share the faith with others.
"If you are baptized, then you are a missionary."