Mark 6:30-34
Resting Virtuously
by Rev. Jack Peterson
Reprinted by permission of "The Arlington Catholic Herald"
Home Page
To Sunday Gospel Reflections Index
Mark wrote to explain Christ
to the new Gentile converts.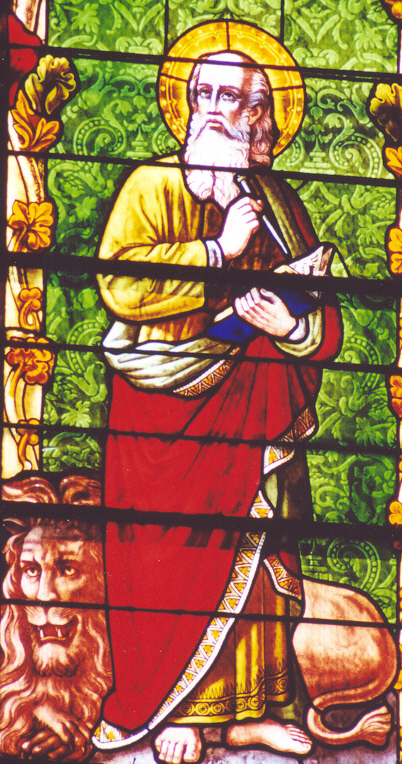 The apostles gathered together with Jesus and reported all they had done and taught. He said to them, "Come away by yourselves to a deserted place and rest a while." People were coming and going in great numbers, and they had no opportunity even to eat. So they went off in the boat by themselves to a deserted place. People saw them leaving and many came to know about it. They hastened there on foot from all the towns and arrived at the place before them.
When he disembarked and saw the vast crowd, his heart was moved with pity for them, for they were like sheep without a shepherd; and he began to teach them many things.
Life can be frantic, frustrating and exhausting. The stress of work, school, family life, maintaining friendships helping those in need and creating space for God in our lives can be overwhelming and draining.
In the Gospel for this week, Jesus' disciples return from a missionary trip and report all that they had done and taught. Jesus turns to them and says, "Come away by yourselves to a deserted place and rest a while." These are words of comfort from our Savior that need to pondered in our hearts.
First, Jesus invites us to come away with Him. There is no real renewal of our hearts and lives without God. It is impossible to experience deep refreshment if we exclude God from our rest and recreation. The soul, an essential part of our being, needs to be renewed as well as our body. Any time off from our labors that does not seek to restore our relationship with Jesus will leave us feeling empty and remaining exhausted at the end our time away.
Second, Jesus invites us to find a place that is deserted, that is, free from distractions, so that we can truly rest. How often do we seek rest and even get away from our normal routine but fail to properly rest because we do too much and are unable to disconnect because of iPads and cellphones.
The recent storm that ravaged Northern Virginia June 29 caused an unusual amount of power outages. Many in our area were without power, water and even cellphone usage for several days. I have heard from a number of people that after they got over the initial shock, they actually enjoyed time off from the Internet and their cellphone. When we go to the Dominican Republic with students from Marymount University in Arlington for our Alternative Spring Break, we spend a whole week with no Internet or cellphone service. The students comment every year on how nice it is to be free of those devices for a week. It gives them more time to build relationships, pray, think and rest properly. We need to learn how to creatively and actively make sure that technology does not rule our lives but rather is used properly to serve our real goals.
Jesus' invitation to come away applies to our summer vacations. Consequently, our time away from work with family needs to include for prayer, Mass and spiritual reading. This might be a bit of a shock to some, but taking time to encounter Christ and be in His presence brings surprising refreshment to our vacation, the kind of refreshment that we long for while away.
Christ's summons to His disciples in this week's Gospel also applies to our daily lives. Jesus knows that we need to turn to Him each day for nourishment, strength, and our raison d'être. He is a well of living water springing up to new life for the world. Plus, His personal love for us drives Him to desire time with us. Every day we need to "come away to a deserted place" with Jesus. Giving God 15 minutes for prayer each day allows us to dive into the spring living water.
Third, Jesus also teaches us that there are times when we need to sacrifice our need for rest in order to lovingly serve the needs of our neighbor. Parent of newborns know this reality quite well as do those who take care of the sick. After encouraging the disciples to come away with Him and rest for a while, Jesus goes not get the opportunity to do so. The crowds discover Jesus' plans, and are in great need of encountering Him and hearing the good news. They are "like sheep without a shepherd." So, Jesus, "moved with pity," chooses to set aside His needs and needs of the disciples and take the time to be with the people and "teach them many things." Christian love is sacrificial in nature.
I spoke with someone not long ago who recently had made efforts to renew their daily prayer life. They noted how their prayer was a powerful, new source of strength and comfort for them. Jesus was enabling them to handle significant trials with fresh wisdom and new hope. Old trials were not going away per se, but they did not have the same grip as in the past. They are able to rely upon Jesus, and He is providing surprising new insights and capacities to be strong in the face of life's battles.